The Steering Group are made up from elected members and volunteers, whose aim is to continually grow the RCTA from its very solid foundations, and to raise the profile of Roving Traders on the waterways.
The main aims of the RCTA are:
1) To improve trading conditions and opportunities for all licensed traders through negotiations with CRT.
2) To raise public awareness of traders and our waterways in general.
3) To help and support potential and existing licensed traders throughout the waterways.
Steering Group Profiles
Below you'll find profiles of the current Steering Group. Please feel encouraged to contact any of them to request further information, and they will respond as soon as they're able to – in between their trading and personal commitments …
Trustees

Ronni Payne – Chair, RCTA Facebook , Market & Events Coordinator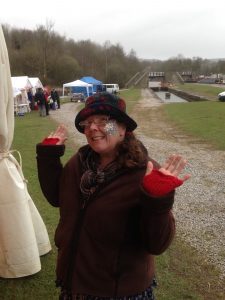 Hi, I'm Ronni and I fell into boating by accident … It all started with visiting an old friend on his boat for coffee, and never going home. Here I still am 11 years and 7 boats later; and loving every minute of it.
In my previous life I have been a trainee accountant, travel agent, market trader, administrator, first aider, to name but a few. But that all stopped when I moved on the boat with Yogi my beloved. I became a boater. I fell into my vocation as a knot tyer by accident too. I've always liked making things – crochet, wire work, potions and lotions. So when I didn't have the cash to buy a full set of ready made fenders for boat number 3 (I think it was number 3), I bought a coil of rope instead, looked up fenders in books, (this was before Facebook and YouTube) and worked it out myself. The rope I had left was soon used up by the other boaters in the boatyard who had stood chatting to me while I made mine, giving me sideways glances and offering me lots of tea to make some for them too!! I do love my tea :0)
I know the founding members of the RCTA, I was about when it first started, and had just started trading myself. I think one of my first trading days was at an RCTA market. I was green, new and totally overwhelmed at the prospect of working for myself for the first time. But they were all really supportive, and helped me a great deal, giving me advice and pointers. You could see their passion for the waterways and the canal way of life. I am pretty sure I wouldn't have done as well as I have without their input and advice. That's why I volunteered to help. I've had my benefits from the RCTA, I've had the help and advice, and I think it's about time I took hold of the baton to do my bit to help others with what I've learned over the years.
I think I'm pretty approachable (as long as you approach me with a cuppa in your hand). I'm a Facebook addict, and am always popping in and out of Facebook, so it kinda made sense to me to volunteer for that.
Contact Ronni at canaltraders@outlook.com OR facebook.rcta@outlook.com
Andrew Mills – Treasurer, CRT Liaison and Traders' Liaison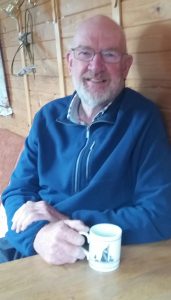 Hi there. I'm Andrew Mills and trade from nb Little John selling wooden gifts and practical bits and pieces for boats.
I've had a varied career starting straight after college by being exactly what I am now, a self employed woodworker. In between I've worked in vocational education, starting off in a community training workshop and progressing over the years to Management NVQs at the Open University.
Seeking a change in direction, my last job was owner manager of a vegan bakery and wholefood shop staffed by a bunch of eco-warriors. How different is that!
Contact Andrew at: treasurer.rcta@outlook.com or crt.rcta@outlook.com
Sue Meades – Non Market PR Communications, Marketing, Facebook, Twitter & Admin Support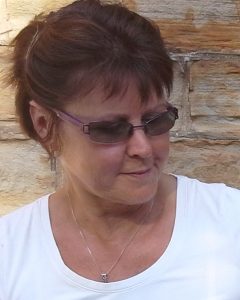 It all started for us about 10 years ago. Myself and my partner Colin had a lovely house in a beautiful part of Scotland, but stressful jobs in sales and timber frame design. One day we decided there's more to life …
I had spent holidays on The Norfolk Broads with my parents as a youngster, then in my twenties lived on a wooden Broads boat in Oulton Broad for a while. The thing that had always stuck with me, was that feeling when you wake up in the morning on the water. It's something very special. We travelled the country until we found Tin Lizzie, a 35-year-old 42ft Minden boat full of character. We bought her. We were hooked. This was the start of a 9-year journey of scaling down, planning, and waiting. We came across our current boat at Northwich. We travelled quite a lot on the Trent and Mersey, The Shroppie, and the Staffs and Worcs canals during holidays and long weekends. Almost every other weekend we drove down from Scotland to be on board.
A lot had changed since we embarked on this dream, and that meant we now had to find a way to sustain a life on the cut. We'd heard about canal traders, so we came up with an idea and with help from CRT at Leeds, we secured our traders licence. We travelled to Norbury Wharf early in 2016, and met some of the traders, and everyone was really helpful with advice for our new adventure. Last May we eventually sold our Fish and Chip shop, and left Saville Wharf marina in Dewsbury to become continual cruisers and Roving Traders travelling the Leeds and Liverpool canal. That was our first season, we had no festivals or markets booked, and had no idea how to do it, but with help from RCTA and its members, we booked and traded at a number in 2017. When the RCTA reshuffle came about in October 2016, and they asked for volunteers I wanted to repay some of the help given to me, so I offered my services thinking my track record of 25 years plus in sales and customer service might be useful. I am enjoying with the rest of the new committee in taking the RCTA forward by gaining more exposure and raising the profile of the organisation.
We're looking forward to meeting more fellow traders, attending some bigger markets and festivals, selling our bespoke design and printed-to-order ceramic mugs, along with wooden gifts personalised by Pyography, whilst continuing to work with the committee.
Get in touch with Sue at pubrel.rcta@outlook.com
Other Steering Group Members
Teresa Tunicliffe – Membership & New Trader Liaison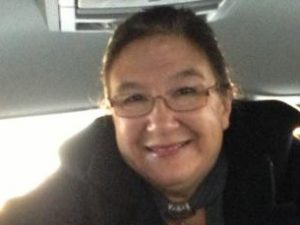 Hi, I'm Teresa Tunnicliffe on board Nb Rainbow Chaser
My background is originally nursing, my speciality being road traffic accidents and head injuries, then, via a pikelet and a treacle mine, I've done sex education in schools, counselling, care of the elderly, telephone answering both commercial and medical, running nursing homes and managing them.
I've represented the private nursing sector at NHS meetings both planning and policy making,  been a member of The Institute of Management, and membership secretary for Women in Business, Birmingham, from its inception. I've also been successful in various party plan home sales ventures (when they were the thing!)
So when deciding I needed to DO something as we continually cruise, in my wisdom I thought 3d cards would be a great idea, saw some displayed and they caught my eye, never thinking about the sun, the wind, the rain! In retrospect I should've contacted RCTA before I contacted CRT  to get my trading licence 😀
So diversification was in order … 'Unicornucopia' sells a variety of miscellany: books, cards, home crafted items, etc. Our lives do not make it easy to plan … Children and grandchildren living in various countries, a house in Spain (trying to get rid of), etc, etc. The other half continues to cruise, or we pay for a mooring until I get back, and we join-up again. So markets are not actually our 'thing' at the moment, we just wanted to be legal whilst selling on the towpath.
I think independent businesses prosper from joining together to have a 'mouth' to speak to those who matter, those who will ultimately affect how we live our lives. The big boys do acknowledge and communicate with RCTA, and recognise them as an association run by, and for, its individual members.
The call went out for more help from the members, so I responded and hopefully, as a group, we will raise the profile even more and encourage folk to join and reap the advantages of  membership.
Contact Teresa at: membership.rcta@outlook.com 
Julie Tonkin – Events PR – Radio/TV/Press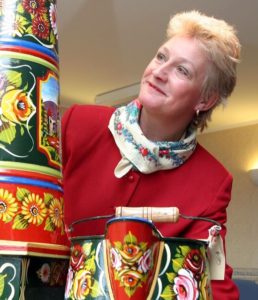 I'm Julie Tonkin running a business decorating boats and items with painted canal ware and canalia. After trading from my gazebo for years I decided to try trading off my boat and joined the RCTA. I'm having a fabulous time. I believe this Association is a positive way forward for traders and use of our canals and I wish to contribute to its running and I feel I can make a positive impact. I volunteered for the role as PR for radio, TV and press as this is a committee position I have held in the past for another organisation.
Jackie Warren – Buyitoffaboat Shop & Internal Communication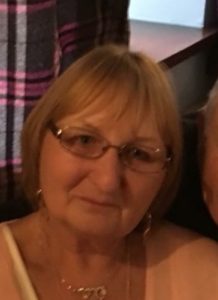 I trade from our narrow boat nb 'Half a Shilling' along with my husband Mick. We built 'Half a Shilling' ourselves from the base plate up in our front garden in Kent all 60ft of her. It was a proud moment in 2004 when she was craned out onto a trombone lorry trailer and whisked up the M1 to the midlands and touched water for the first time. Cruising around I now had time for a hobby and started making jewellery . Well there's only so much jewellery a girl can have and my stash was growing rapidly as I got the bug for making more. A friend had told us about a roving trader licence and so The Jewellery Boat was formed and we started selling our hand made jewellery and also joined the newly formed Rcta in 2013 where we attended the very first Rcta market in Birmingham which was a spectacular site and a sensational hit. The flags flew the boats were lit up and the people came from miles around. New friends were made, volunteers were needed and gradually markets were being arranged in various areas and a new community trading began . It was exciting making our way to the next market, sometimes In convoy and catching up with friends we may not have seen for a year since the last market in their area. Now I look back at how far the Rcta has grown and see others enjoying what we have experienced and pleased to still be volunteering. Unfortunately I have been unable to continue making our jewellery so we have diversified into other products. Having found a wonderful Honey farm near our home in Wales we decided to explore that avenue and we started carrying their Honey and honey & beeswax products . After experimenting with cooking and using the honey we discovered that we could make a wide range of our own products to sell which includes fudge, honeycomb, Jams & chutneys and quite proud now to also be offering a diverse range of Welsh Products too.
Karl Wager

– Southern Markets Support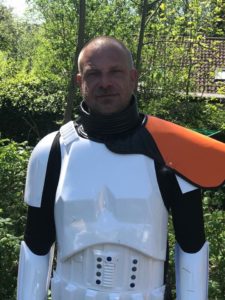 My name is Karl & I trade from my narrow boat & butty on the southern Grand Union Canal. I trade in crystals, fossils, upcycled furniture & beautiful carved wooden ware.
Karl is a man of few words hence the above was the resume he gave the committee. I would like to add that Karl has become a valued member of the RCTA & recently the Steering Committee, he is our "man on the ground" when checking potential sites & organising market venues, measuring up, making risk assessments, obtaining access & location possibilities etc.
Rona Hawes

– Market Admin Support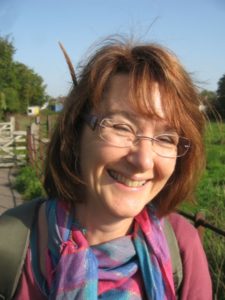 I'm Rona Hawes, I live on our 10ft wide, widebeam called 'Unfazed', with my partner Alan and trade with my gemstone bead handmade jewellery as Ronas Beads Aboard. Alan does boat maintenance to help others.
My story is a little unusual, as I was actually born on a little 40ft boat on the River Lee (North of London) where we travelled about, until I needed to go to school age 5. That's when my parents bought a house which they called 'TerraFirma'!
My Dad hated commuting, so when I was 9 they bought a 72ft static narrowboat with a residential mooring on the Basingstoke Canal near West Byfleet, where we lived for 3 years.
This started my love affair with boats and sailing. We always had a boat of some sort, I learnt to sail, which I continued as an adult, racing dinghies competitively.
I had always wanted to go back to living on a boat with all those happy memories from childhood and nearly did when I was divorced in 2011.
When I met my partner Alan he'd been considering a fire damaged boat, but lost the auction. Probably just as well with no money to spare! So the seed was set for a boat life (one day we thought!)
With us both working hard, I was working in retail jewellery management and running my jewellery business alongside, I found myself thinking 'there must be more to life'.
After only 16 months together, we found ourselves buying the first boat we saw! A very neglected 3 year old widebeam. 6 months of frantic activity ensued, trying to make the boat habitable, packing and reducing the house contents, leaving our jobs, selling cars and finding tenants.
Our attitude to life is 'If you don't try it you'll never know!'
3 and a half years on, we love our life as continual cruisers and traders. We've met lots of lovely fellow traders through the floating market events.
I joined the RCTA in 2016. The floating markets gave me confidence to set up shop and a purpose to our travelling. Later I decided to volunteer on the committee, as I felt I could put back some of the help given. I now help in the background with the admin for the markets, especially when the workload becomes too great for one person. Rona….Help! It's lovely being part of the friendly but hard working team that is the RCTA.
[section]
Jules Jarman – RCTA Instagram Lead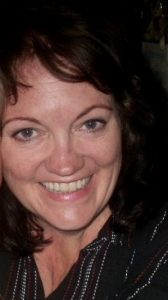 I am Julia, more commonly known as Jules, and I live on and work from our narrowboat with my husband Peter and our furry crew, of 3 dogs and a rather large Tabby cat.
We are continuous cruisers and our Roving Trading business is The Hippie Boat, which is our sole income source. We are now just into the 10th year of our boating adventure, which began when we took 'a year out' after Pete finished a 2.5 year project managing contract in Bangor, North Wales. We'd been living in rented accommodation on Anglesey and our own house in Swindon was rented out, so the timing was ideal. Although neither of us had any previous narrowboating experience, not even a holiday, we both love travelling and get itchy feet if we're in one place for too long. We'd previously taken several months out in 2005 to explore France, Spain and Portugal in a 19 foot converted bus, so we knew that rubbing along together in a relatively small space would suit us fine. I still remember the sleepless night I experienced worrying about operating our first Lock! Our house is now long gone, and we love our life on the water.
Previously I worked in the performing arts in various capacities, founding and running an Arts Council Funded touring theatre company (still in existence), as a freelance drama practitioner/animateur, a theatrical agent representing young actors, head of Performing Arts in Further Eduction College delivering A-Level and BTEC syllabi, founding and fronting an agency supplying extras for film and TV and as an acting coach for various vocational performing arts schools.
I recently stepped up to become a member of the Steering Group. as the RCTA had been an extremely helpful resource when we first started trading. I want to give something back to an organisation (the only one of it's kind) that exists for and on behalf of Roving Traders, but depends so heavily upon the willingness of members to volunteer time to help it maintain current activities develop successfully. Without the RCTA, Roving Traders would lose their collective voice. It's up to all of us to help the RCTA to become what we want it to be, and to achieve what is in all Roving Traders best interests.
Contact Jules at: canaltraders@outlook.com
[section]
Lesley Jordan

– Market & Event Admin Support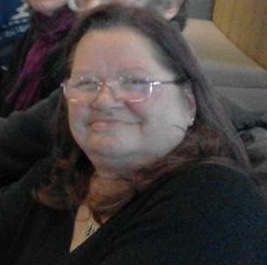 I live aboard my narrowboat Morgana le Fey with my husband Ray and our four cats.
Life aboard started about 14 years ago as stage one of our retirement plan – check we like it while we still have jobs!
We have never looked back.
The plan was to cruise most of the year and take casual work during the winter months to supplement Ray's pension. That changed in 2011 when a fellow boater saw the jewellery I made and my crocheted blankets and suggested I apply for a roving traders licence.
I discovered the RCTA early in 2013 and became member number 7.
I have been involved on the fringes since the first RCTA market in Birmingham in September 2013 attending many subsequent markets and being market manager for a few.